Products
State of the Art Technology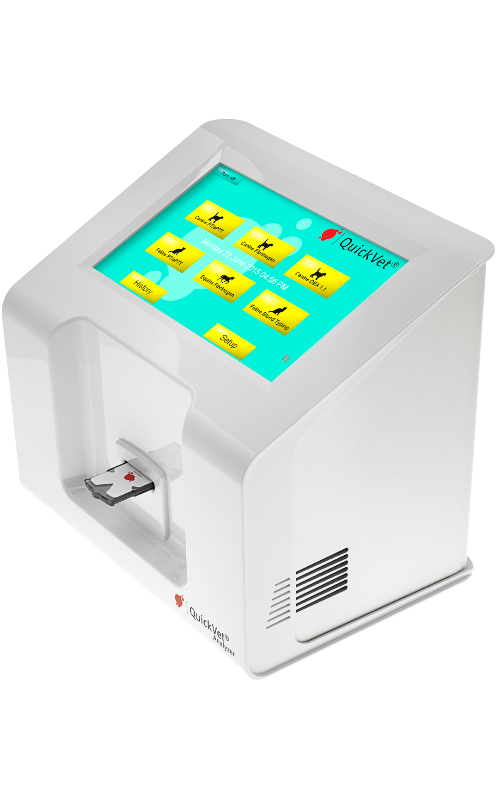 The QuickVet® diagnostic system, that consists of the analyzer and different one-time use cartridges, has been developed for veterinary use from the outset taking into account the special needs found in a veterinary practice.
Key focus in the development of the system has been to keep it as simple and intuitive as possible to operate the system, while at the same time providing the same kind of precision and accuracy that you get from a good service laboratory.

The system is versatile in that new tests are being added continuously and each test is being validated against different species in order to provide the veterinarian with a versatile tool for specialty tests.

There are no articles in this category. If subcategories display on this page, they may contain articles.