Coagulation
Detect clotting disorders immediately for the most successful treatment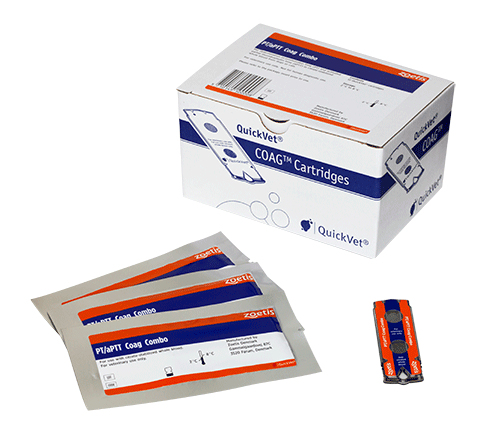 The unique PT/aPTT Combo cartridge provides results immediately—when you need them the most.
Performs aPTT and PT, compared to just the ACT test on other analyzers, using citrated blood.
Tests abnormalities in intrinsic, extrinsic and common pathways.
Test time on normal sample is only 6-7 min.
Uses only one test cartridge, compared to other systems using 2 cartridges, to reduce "hands on time".
Enables you to include COAG testing in your pre-op screening due to ease and speed of test.
Designed and validated for veterinary use on canine and feline patients.
Uses gold standard end point fibrin clot detection.
There are no articles in this category. If subcategories display on this page, they may contain articles.