Analyzer
Your platform for better diagnostics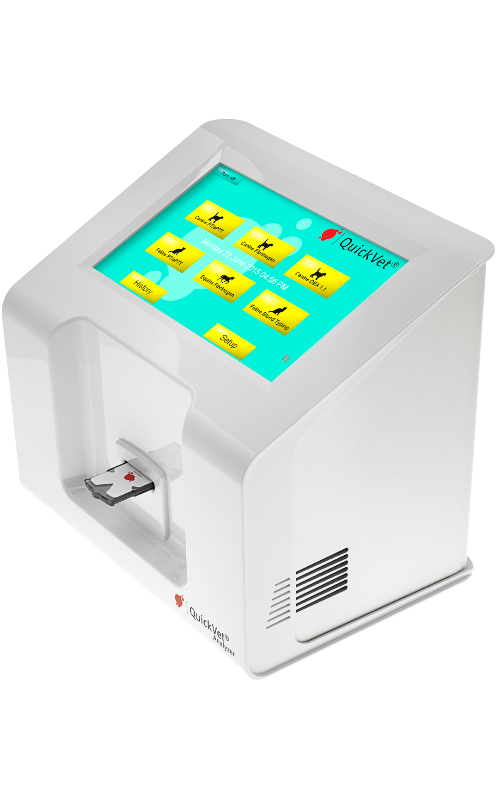 The QuickVet® Specialty Analyzer™ is a novel veterinary diagnostic testing platform intended for in vitro testing of different indications with a key focus on companion animals and horses.
The QuickVet® diagnostic system consists of a portable tabletop analyzer and single-use disposable test cartridges based on state of the art lab-on-a-chip technology. This makes the system extremely easy to use, as the user just inserts a test cartridge in the analyzer, adds the sample and reads the result.
Key features
Fast and accurate patient side testing
Simple and user-friendly operation
Very small sample volume required
No or minimal sample preparation
Large 7" touch screen for easy interaction
Small foot-print
Portable and works with 12 V car outlet
Can be upgraded for new tests via USB
There are no articles in this category. If subcategories display on this page, they may contain articles.